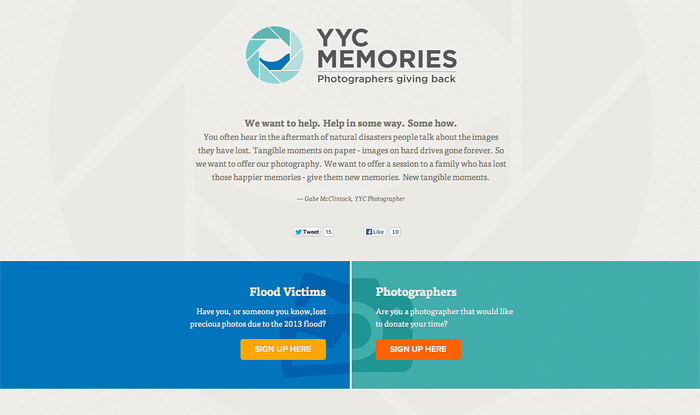 where do i begin? where do i start? how do i start? what do i even say?
as some of you know Calgary, Canmore, Okotoks, High River and the surrounding areas were hit with, what is easily the worst flooding on record. over 100,000 people were forced from their homes. evacuated. some with a moments notice. young. old. rich and poor were affected. the water didn't care. it just rose higher and higher. as i watched everything unfold on the news it honestly seemed like a dream. it didn't seem real. it was so incredibly hard to think that this destruction, devastation and sadness was happening just miles from where i sat. things like this don't happen here. they happen in other parts of the world, but not here.
throughout day the news became worse and worse. 3 communities evacuated. 5 communities evacuated. 10. 15. 20 communities. an entire town of close to 13,000 people evacuated. it was unbelievable to watch. was this really happening?
days later the water started to subside. the talk of many, was the clean up. the mud. the mess and garbage. many returned home and started the uphill battle of trying to return life back to normal. to see what is salvageable and what has been destroyed and lost forever.
so on Monday June 24th at 8:18 a.m i put up this message on my FaceBook wall:
i want to help. i want to help some way. some how. you often hear in the aftermath of natural disasters people talk about the images they have lost. those tangible moments on paper. those images on ruined hard drives gone forever. images of a happier time. so i want to offer my photography. i want to offer a session to a family who has lost those happier memories. i want to give them new memories. new tangible moments.
so here is where i need your help. let me know if you know of a family who has been affected. who has lost. a family who you feel would like some new images and new memories. i am not sure how i'll choose, but i want to do this for them. for someone. please use the comment section below or email directly to info@gabemcclintock.com
also if you are a photographer in the Calgary and area and also want to offer your help…lets join together and give new memories to more families.
this message singlehandedly started a beautiful outpouring of support. of hope. over the next 24 hours 15,000+ people had seen my post. the amazing Mayor of Calgary, Naheed Nenshi who has been a sign of strength and hope for so many, even put the message out to his 118,000+ twitter followers. it was amazing to see the reaction.
now what do i do?
i have this amazing idea, but as many who know me (and Jen can attest to this) i'm not really an organized person. i have ideas and i am a dreamer but organization is not me. so Jennifer Kapala and Dana Pugh reached out moments after my message and offered their help. Dana who is an amazing family photographer wanted to get the word out to her families and Jennifer who is incredibly organized (and i mean INCREDIBLY) offered to help out with the admin side. the idea was coming together and the photographers who wanted to help, kept coming in. it grew very fast and i now i felt i needed more then just my facebook page. i needed something that would control it. organize it. make it easy for photographers and families to sign up.
so i reached out Craig and Emily who are the owners of Flipp Advertising and are past wedding clients of mine. i reached out in the hopes that they might be able to put something simple together. what their team did is nothing short of amazing. it is far more then i could have ever dreamed of or asked for. this initiative is going to help so many who have been affected and i cannot wait to see the results of this come to fruition in the months ahead. i am excited to see the images. the new memories. happier memories of these families who have lost so much.
i thank all of you for this. for helping me grow this so fast. for donating your time. your talents. for sharing your beautiful compassion and helping those in need. we as a collective are going to make so many smile. you are all amazing.
Gabe McClintock | www.yycmemories.com